Trunk Or Treat
Saturday, October 28th from 6:00- 8:00 PM
Kids from preschool to 8th grade, come trick or treat, play games, and jump on inflatables. This is a free event.
Truth Be Told Paint Party
Friday, October 27th * 6:30pm-9:30pm * Family Life Center
YOU'RE INVITED to join the excitement of "self-proclaimed non-artists" creating beautiful masterpieces with
God's Truth on each one! Come hear an inspiring testimony, paint with a trained instructor step-by-step, and have a great time with friends old and new! You won't believe what you can create with just a little assistance!
Each person that comes is "paying it forward" to minister to women and children. You'll have a blast and make a difference, and create a lasting keepsake!
You have 2 options to choose from Bird Nest 12x12 Cost is $30.00 LoveBird-Frame on Canvas 16x20 Cost is $40.00
Check out our website for more details: www.TruthBeToldArt.com
Here's how it works:
Just show up! You don't need to bring a thing.
Register and pay to reserve your spot with the link below.
Cash will not be collected at the party.
We have many verses formatted in our unique TBTA font!
Where do you want to hang your painting? Think on this now and you'll have an easier time choosing around 4 colors at the party!
Accidents sometimes happen! Wear comfy clothing that won't be ruined if paint gets on them.
Please be on time. You can come a few minutes early if you want to pick out your colors and be ready!
Announcements
10/27 6:30-9:30 PM Truth Be Told Paint Party
10/28 6:00- 8:00PM Trunk Or Treat
11/01 6:00 PM Women On Mission
11/01 6:30 PM New Member's Class
11/04 10:00- 11:30 Park Praise @ Diamond Lakes
11/04 *** Daylight Savings- Set clocks back ***
11/11 8:30 AM Men's Prayer Breakfast
Free Senior Exercise class in FLC on M, W, F at 9 AM
If you are looking for a church that looks like you, then look no further! We are the face of Augusta. Windsor Spring is a unique blend of races, cultures, and backgrounds, all worshiping and serving the Lord together. We hope that you will choose to worship with us.
God has placed Windsor Spring Baptist Church in Augusta to be a light for this city. It is our desire to present Jesus Christ to those in Augusta and the surrounding areas. Only He can change your life and give you the hope of eternal life when you die.
Operation Christmas Child

Boxes are due by Sunday, November 19t

h

Christmas is about sharing the gift of God's Son, Jesus Christ, with the world.
Remember…A small shoebox can have an enormous impact. What goes into the box is fun, but what comes out of it is eternal. Be a part of changing children's lives all over the world in Jesus' Name through the power of a simple gift with Operation Christmas Child.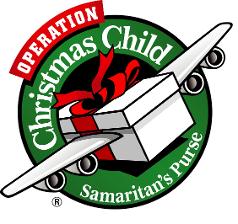 SUNDAYS
9:30 AM Sunday School
11:00 AM Worship Service
4:30 PM Discipleship Training
5:30 PM Worship Service

WEDNESDAYS
6:30 PM Discipleship Trg & Prayer Meeting
6:30 PM Preschool Ministry-(0 to K)
6:30 PM WAM Practice (1st-6th Grade)
6:30 PM The Pursuit-Student Ministry-(7th-12th Grade)