If you are looking for a church that looks like you, then look no further! We are the face of Augusta. Windsor Spring is a unique blend of races, cultures, and backgrounds, all worshipping and serving the Lord together. We hope that you will choose to worship with us.
God has placed Windsor Spring Baptist Church in Augusta to be a light for this city. It is our desire to present Jesus Christ to those in Augusta and the surrounding areas. Only He can change your life and give you the hope of eternal life when you die.
Announcements
Jul 20-24th Vacation Bible School
Jul 27th Baby Shower for CJ Mahoney Jr
Aug 6th @ 6:00 PM Women On Mission
Aug 9th @ 8:30 AM Men's Prayer Breakfast
Aug 12-14th Family Portrait Sessions
Aug 15th Movie Night: God's Not Dead ($1 donation)
Sign up for Family Portraits and Agency D3 VBS today.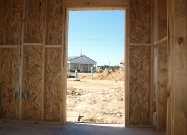 Join us for Movie Night on August 15th @7:00 PM. Suggested $1 donation at the door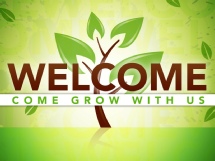 God is good, all the time!
He has answered prayers and provided us with a new facility to use for His glory.
Please come and worship with us.
ALL are Welcome!
SUNDAYS
9:30 AM Sunday School
11:00 AM Worship Service
4:30 PM Discipleship Training
5:30 PM Worship Service
Nursery, & TeamKIDs (3-5yrs)
WEDNESDAYS
6:30 PM Discipleship Trg/Outreach/Prayer Meeting
6:30 PM Preschool Ministry-(Babies-Kindergarten)
6:30 PM TeamKIDs (1st-6th Grade)
6:30 PM The Pursuit-Student Ministry-(7th-12th Grade)